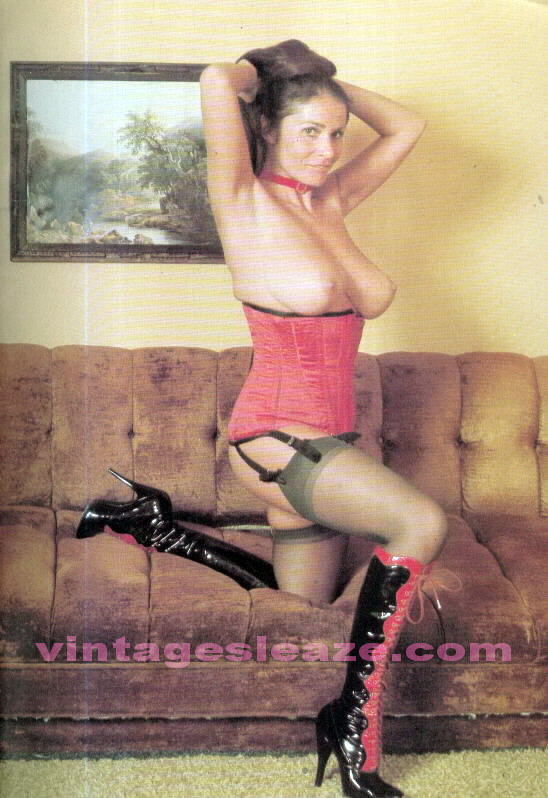 Uschi in Leather
Click on the image for a closer view.
The images here have been selected from a rare magazine on sale in the Uschi Digart Magazines section of VintageSleaze.com .
I happened upon this photo spread in a pile of dusty old mags from a Mid-Western collection. The magazine is a Rueben Sturman-imported British repackage effort featuring the talents of two trendsetters -- Uschi Digart and Bill Ward. I have never seen Uschi in this type of shoot, and while she does not have the air of a committed Dom, it is nonetheless thrilling to see her in such regalia.
While this is just a sampling of this type of imagery, if you are game, you will find hundreds more vintage rareites at the following subscription websites:
Retro-Raunch.com -- a very nicely-done and abundant website / collection...
RetroLady.com -- another nice archive of quality vintage imagery