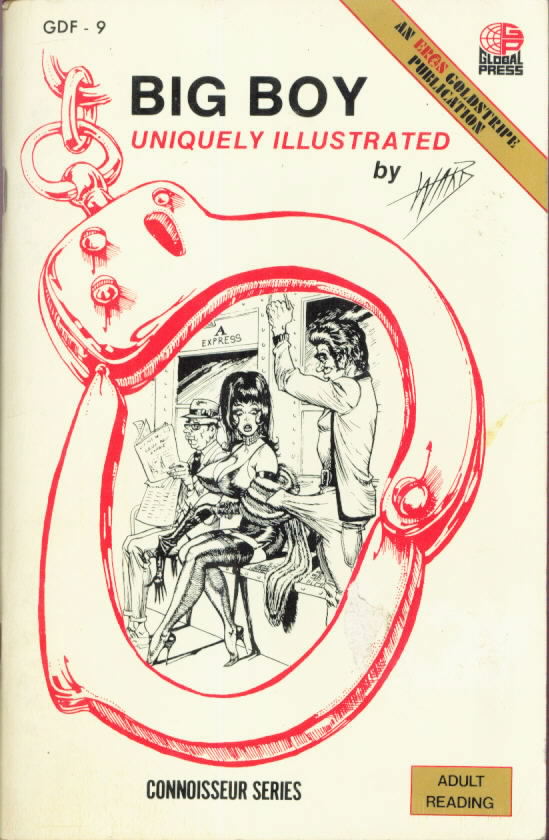 In addition, to the other booklines/sections, Eros-Goldstripe created and distributed dozens of different series including:
The Hildegard Hesse Library, BACKSTAIRS Series, SOHO LIBRARY PRESS, BLACKPOOL LIBRARY, SPICY READERS Series, GOLDSTRIPE Fiction Series, GOLDSTRIPE GAY READERS, ANIMAL LIBRARY Series, The Brandy French Series, CONNOISSEUR LIBRARY, PSYCHO-MEDICAL Series, BACHELOR'S COMPANION, DORCHESTER, CLIMAX, SATYR, as well as several others. Check this section for stray books which have not yet been designated a full catalog section on the site.
Be sure to cross-check the "Writers" and "Artists" and "Themes" areas also!
New books will be added as they become available.