VintageSleaze.com

| | | | | | |
| --- | --- | --- | --- | --- | --- |
| Home | BOOKS | MAGAZINES | WRITERS | ARTISTS | MODELS |
| Gallery | Reference Books | Themes | Essays | SPECIALS | Erotica |
Greenleaf Illustrated Catalog


As the 1960s grew to a close and censorship relaxed more and more, Greenleaf books, one of the original forces in adult publishing, began to expand into filmmaking and also to issue a new type of adult publication -- the photo-illustrated book. Combining still images captured from their stag films with newly-written text, the Greenleaf editors produced dozens and dozens of these digest sized novels and "non-fiction" sex studies and reports. By the decade's end, Greenleaf photo-illustrated books also produced a number of significant works -- including Donald Gilmore's two-volume scholarly investigation (perhaps his college-thesis?) SEX AND CENSORSHIP IN THE VISUAL ARTS and the notorious ILLUSTRATED REPORT OF THE PRESIDENT"S COMMISSION ON PORNOGRAPHY AND OBSCENITY.


Be sure to cross-check the "Writers" and "Artists" and "Themes" areas also!

New books will be added as they become available.
Here's the current catalog selection of Greenleaf Photo-Illustrated books.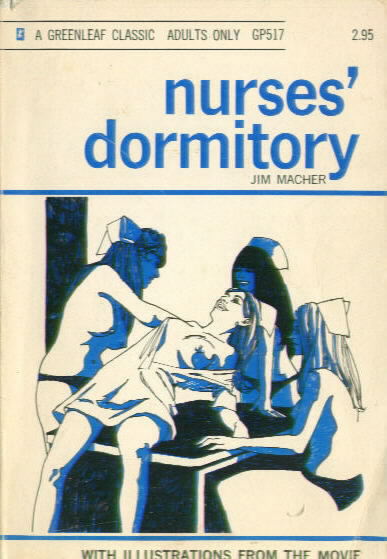 Jim Macher
GP 517 (1969)
NEAR FINE
$40/SOLD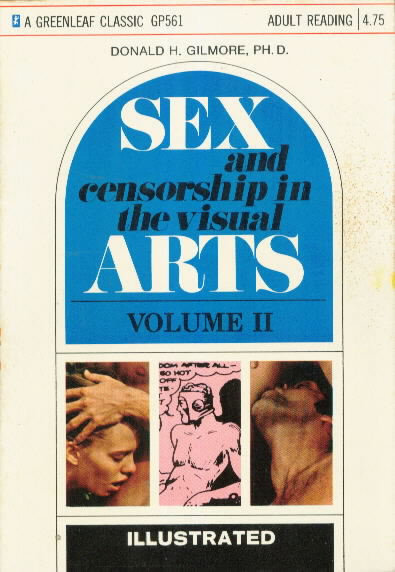 Donald Gilmore
GP 561 (1970)
FINE MINUS
$75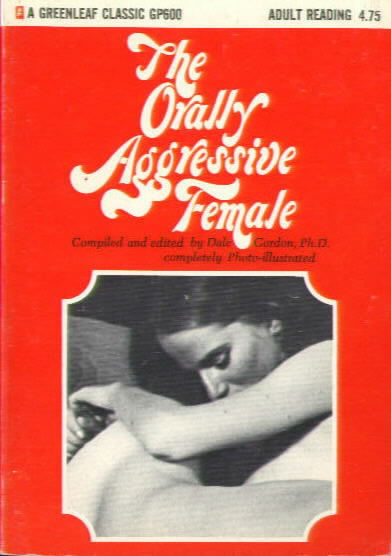 Photo-Illustrated
Edited by Dale Gordon
GP 600 (1971)
FINE MINUS
$35

NEW BOOKS TO
BE LISTED SOON
How to order
This is a self-made website and while it might be extensive, it is not super-sophisticated. The little

icon takes you to a generic order form where you can type in the author, title, price, and indicate whether you would like to send me a check, money order or credit card payment. I will confirm availability via e-mail, and once I've received payment, I'll ship the book. If you have questions, please don't hesitate to ask via email.
Condition Grades
There's a standard bookseller vocabulary, with terms like Fine, Very Good, Good and Poor to assess condition (to see these terms defined, click on the link above). Most of my books are in Very Good or better condition, and I tend to overemphasize their flaws so that any surprise is a pleasant one. Feel free to ask questions, and if the book isn't in the condition described, you may return it for a full refund.
Wants Lists
If I don't have the book you seek in stock, I will retain your book search in my wants files and email you when I do have a copy for sale. If you don't hear back from me immediately, that probably means I don't have a copy right now. But fear not, I keep extensive files and never stop looking.... so send me your request; you've got nothing to lose!
Not listed?
Not everything is listed on-line. Let me know what you're looking for.
Book Search Form

And, remember, the best way to check if I have a title or number is to simply ask.
I'll send you a quote if I have the book in stock.