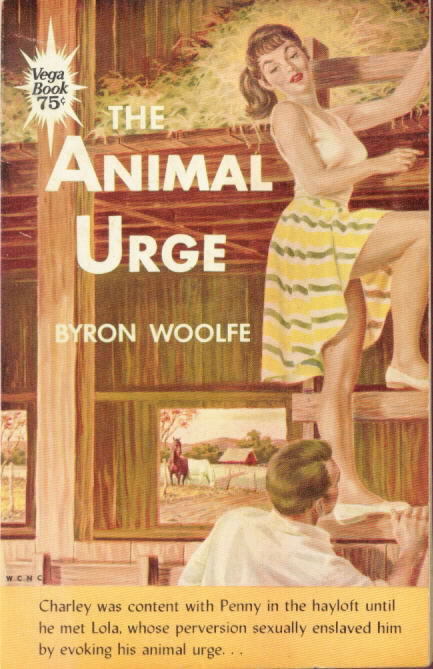 Vega Books emerged as a bookline from the Fresno-based sleaze publishing empire of Sanford Aday and Wallace de Ortega Maxey, following quickly on the heels of the late 50s expansion from Fabian books, to Saber, and Saber Tropic and. The Vega editorial offices as at: Star Route 20, Clovis, California, which is just outisde of Fresno, California, a move down the road from the previous editorial offices of Fabian and Saber books.

A little background:
Along with the Vega line, there were also its forerunners Fabian, Saber and follow-ups Saber Tropic, Paragon and NLB. Both an author as well as the chief editor and publisher, Aday established Fabian in 1952 (which was early in the realm of sleaze paperbacks), issuing tortured novels of his own for a short while, until branching out and publishing the works of others, including sleaze scribes Eve Linkletter, John Nemec, Roger Blake, nascent food critic Lou Hogan, and astrologer Sydney Omarr. Aday ran famously afoul of the law in 1963 when he was convicted in a Michigan pornography trial for shipping across state lines the notorious 1959 Oscar Peck novel SEX LIFE OF A COP (Saber #11). One wonders had the titular subject had been a grocery clerk, bell-hop, or insurance saleman, if the sentence of 25 years might have been somewhat less. The Vega books had a brief run from 1960 through 1965. The primary cover artist for the line was the same at-the-moment mystery man ("C huck?), with his eye for decaying detail in the decaying shadows. Differing form the other Aday books, these volumes were printed not on the thinnest of paper stock, but a slightly heavier weight cover stock.


Be sure to cross-check the "Writers" and "Artists" and "Themes" areas also!
New books will be added as they become available.