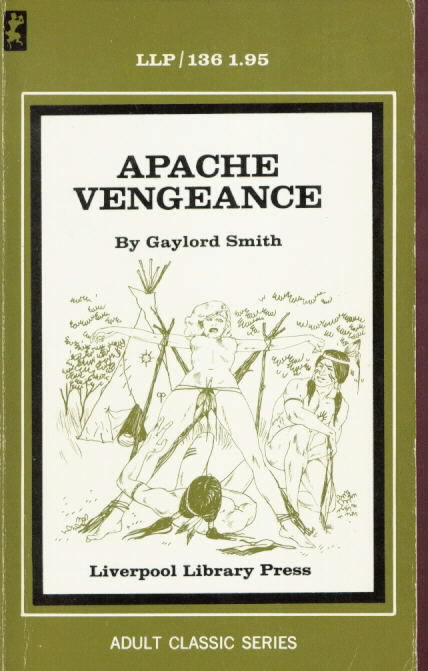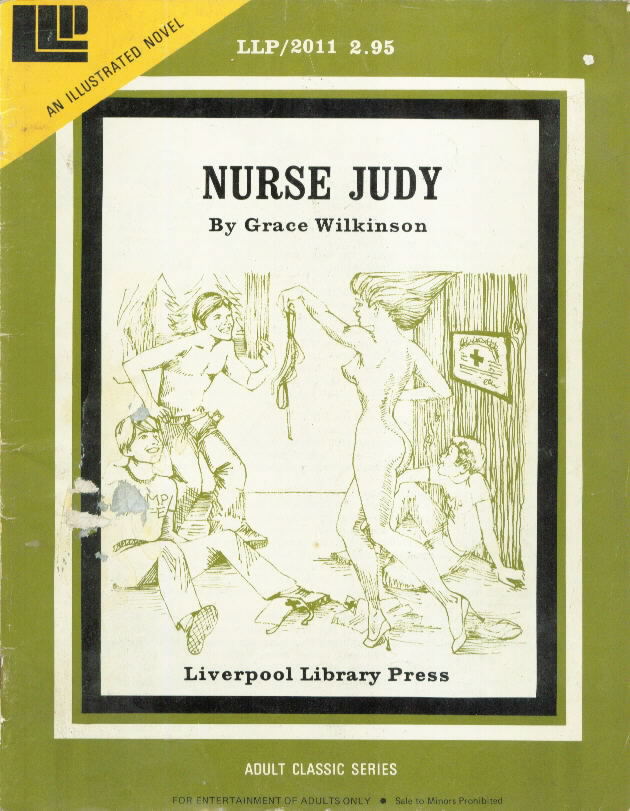 All things lead back to Girodias...
The late 1960s was a time of trials and triumphs for erotica, as the world participated in the flowering of sensuality and the concommitant fall of censorship. In widely-regarded landmark cases, the United States Supreme Court deemed works of Henry Milller, and the texts of Lolita and Candy as being "not pornographic." These celebrated writings originally appeared as Travelers Companion books in plain green covers from Maurice Girodias' Olympia Press. As soon as the courts and popular culture liberated these banned books from their under-the-counter/black-market bookstore imprisonment, the sleaze publishers were ready to jump into the game and establish a golden age of adult book publishing.
While stalwart publishers like Greenleaf and Brandon House adjusted their production lines, Liverpool Library Press was the first new brand name/book line to set up shop and offer a distinctly harder edge to the adult literary landscape. Now, texts could be more explicit and popular literature moved from sexually-suggestive to sexually-descriptive. What better packaging in which to present this bolder new writing than with cover-design evocative of the very tomes that had opened the doors to adult publishing freedom -- the Travelers Companion series from Olympia Press. The Liverpool Library Press books conjured the socially acceptable, even forward-thinking vibe of the Olympia Press Travelers Companion series in a number of ingenius ways. Most obviously, the books were the issued in the same shade of green as was the Travelers Companion series and had similary simple, uniform cover designs. The LLP innovation was the use of unique illustration art on each volume -- but not like the lurid, garish cover art of the 50s and 60s "dirty books"(Beacon, Midwood, Kozy, Greenleaf and their less accomplished imitators). Rather these LLP books offered a more tasteful line-drawing which at first glance seemed somewhat innocent (perhaps like the plain-line-drawings in some quasi-scholarly sex manual).
Equally interesting is the sailor-in-port connection between Travelers Companion and LLP books. It was widely-accepted that the bulk of the TC readership was composed of British seamen, who would sometimes wash up at the doors of the TC editorial offices at 7 Rue Nesle in Paris, demanding to meet the female authors or suggesting storylines for future books. In this new bookline, the port of Liverpool was used -- now being perhaps the most famous of British sailing ports, thanks to the Beatles -- bringing with it the spirit of free-wheeling, seed-sowing adventure-in-foreign-ports (as well as a Beatlized youthful energy that was universally celebrated in the late 1960s).
Finally, the copyright page bore a Scandenavian address for the series' editorial offices -- thereby capitalizing on the life-affirming embrace of sexuality widely regarded as a Scandanavian birthright and in evidence in the celebrated films of Ingmar Bergman (SUMMER WITH MONIKA and STRANGE INTERLUDE with their early glimpses of "art house" nudity) as well as the bolder "revolutionary" display of full-frontal sexual activity in I AM CURIOUS YELLOW and beyond. In reality, the books were written by stateside American authors, edited and produced by a small editorial staff living in Majorca, and printed and distributed out of Southern California, using the same printers as (and distributed by) the Greenleaf operation. The Scandenavian address appearing on the copyright page provided an excellent marketing ploy (and possibly an expensive Federal goose chase). Such elegant and savvy positioning (along with quality writing) made LLP books enormously successful and incited scads of imitating book lines from adult publishing heavyweights from American Art to Greenleaf and beyond. LLP carried on publishing through the early 1990s, though original texts were produced only through the late 1970s. By that time, the signature line-drawing had given way to a variety of illustration styles -- as there were a variety of booklines by that time as well. Fans of one niche of sexuality or another could find material suited to their tastes in either the general LLP series, the LLP Rear Window series, the Caesar books, LLP Rampant Action, LLP Forbidden Romances, and a variety of others.
While on the hunt for info on LLP, I stumbled onto a very intriguing account of Liverpool's business operation from ace hardboiled-mystery writer (and pseudonymous LLP author) Bill Pronzini in a piece he wrote about his friend (and fellow LLP scribe), paperback writer Jay Flynn. I recommend taking a read on it!
Be sure to cross-check the "Writers" and "Artists" and "Themes" areas also!
See Checklist 1 of early LLP titles.
New books will be added as they become available.